Temperature Sensitive Products Available for Immediate Shipping!
Up to 50% savings on Copaxone, Enbrel, Stelara, Evenity, Simponi, Victoza, Trulicity, and Humira
TotalCareMart.com now has temperature sensitive products available for secure cold shipping. Save hundreds, if not thousands of dollars on specialty drugs that have up to now only been available at inflated local US pharmacy prices, or in extremely limited supplies from discounted Canadian outlets.
We ship our products using state-of-the-art temperature holding packaging, using components that NASA and other space agencies use to protect their delicate instruments during space travel. We procure only high quality products, backed with gold standard customer service to ensure your order is processed quickly and reliably.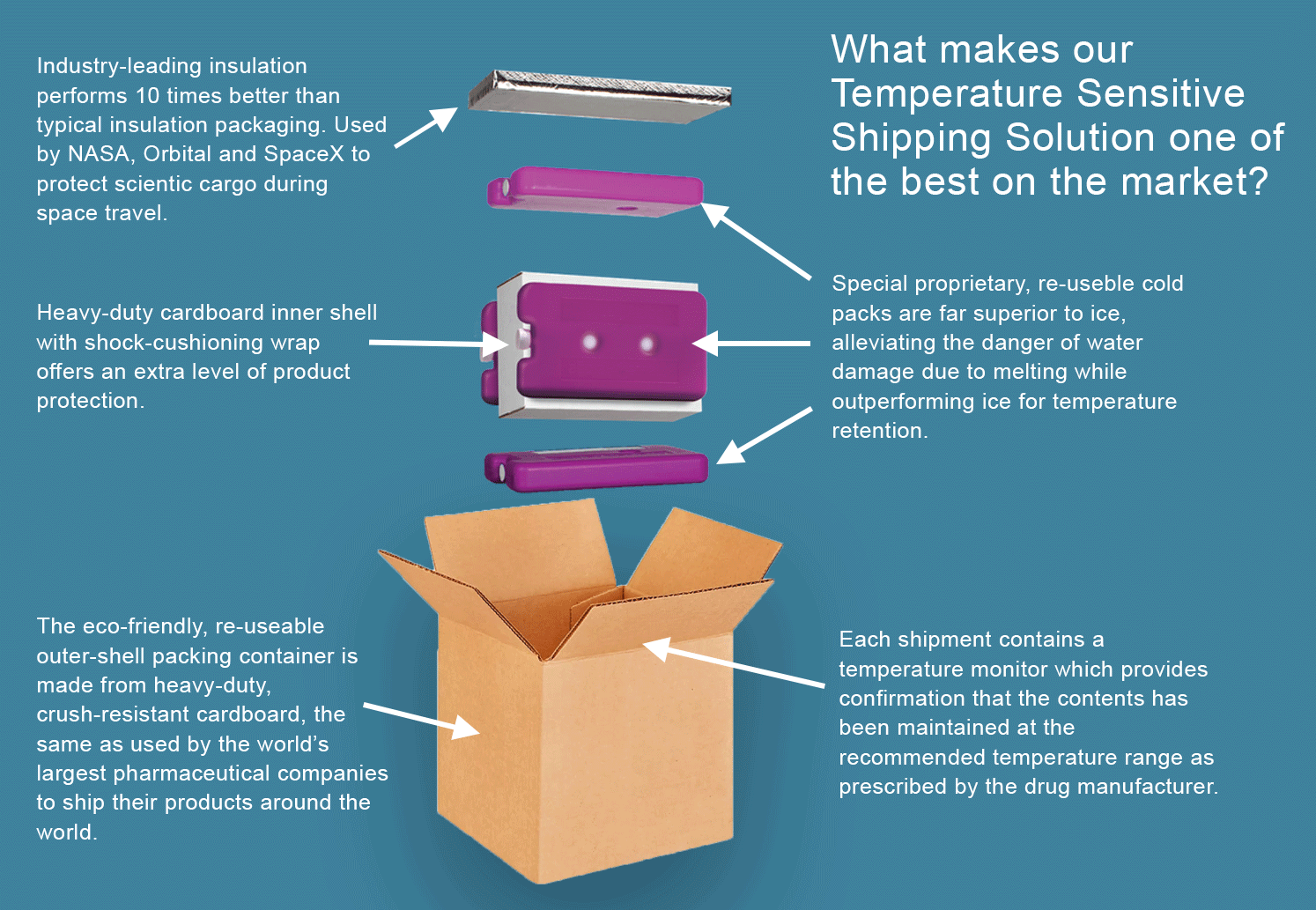 Our temperature sensitive products treat the following conditions: Crohn's Disease, Colitis, Psoriasis, Arthritis, Multiple Sclerosis, Diabetes, Osteoporosis.
Our temperature sensitive catalog currently includes: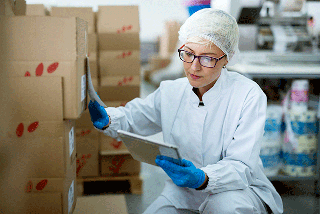 More temperature sensitive products will be added in the future so please check back for updates. While we cannot guarantee stocking any particular item, if you'd like us to add a medication to our catalogue, speak to one of our representatives and we'll do our very best to procure the item.
Why is TotalCareMart.com temperature sensitive shipping superior to competing Canadian outlets?
Competitors charge up to $200 or more extra for cold shipping - TotalCareMart.com does not.
Some competitors use only bubble wrap and cheap styrofoam coolers to ship their products.
Some competitors use ice for cooling which is subject to melting and can cause water damage to the shipment. Our temperature-sensitive shipping uses special, re-usable proprietary cooling packs which out-perform ice and which totally alleviate the danger of water damage.
If your shipment gets lost in transit, some competitors charge the customer for replacement costs. With TotalCareMart.com, if a shipment doesn't arrive through no fault of the customer, we replace the shipment free-of-charge.
Competitor shipments may not contain a temperature monitor so there is no way of knowing whether the medications were spoiled during shipping.
Competitors discourage shipping to warm climate locations and during warmer seasons which suggests their packaging may not hold up under warm weather conditions. As a result, patients residing in warmer climates may not have access to discounted temperature sensitive products. Our cold ship packaging is impervious to warm weather, so no such restrictions apply when ordering from TotalCareMart.com.