Pre-Register for Early Access to our New Catalog of Temperature-Sensitive Medications
Save up to 50% off temperature-sensitive, high-cost drugs now available from TotalCareMart.com
For over twenty years Americans have been saving thousands of dollars by ordering their heavily discounted medications through Canada. But some very expensive products – especially those requiring refrigeration – were historically difficult to obtain through mail-order. Due to the high costs associated with special handling and the requirement for consistent refrigeration, shipping these temperature-sensitive products to patients was cost prohibitive. Until now.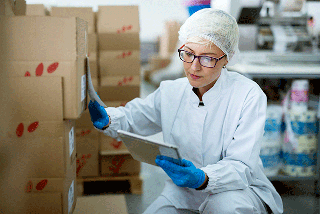 At TotalCareMart.com we're proud to announce our Temperature-Controlled Shipping Solution. Using the same insulation material employed by space agencies to protect delicate equipment during space travel, along with proprietary cold pack technology, our products are encased in multi-layered, reusable and eco-friendly packing material. Each shipment contains a monitor that verifies the content's temperature integrity, and its delivery is tracked by Canada Post and the United States Postal Service, greatly reducing the risk of loss during transport.
If the temperature holding fails, or if a shipment does not arrive due to no fault of the customer, TotalCareMart.com will replace the order free-of-charge. Safe, affordable, reliable and guaranteed delivery, that's what we look forward to providing with our new Temperature-Controlled Shipping service.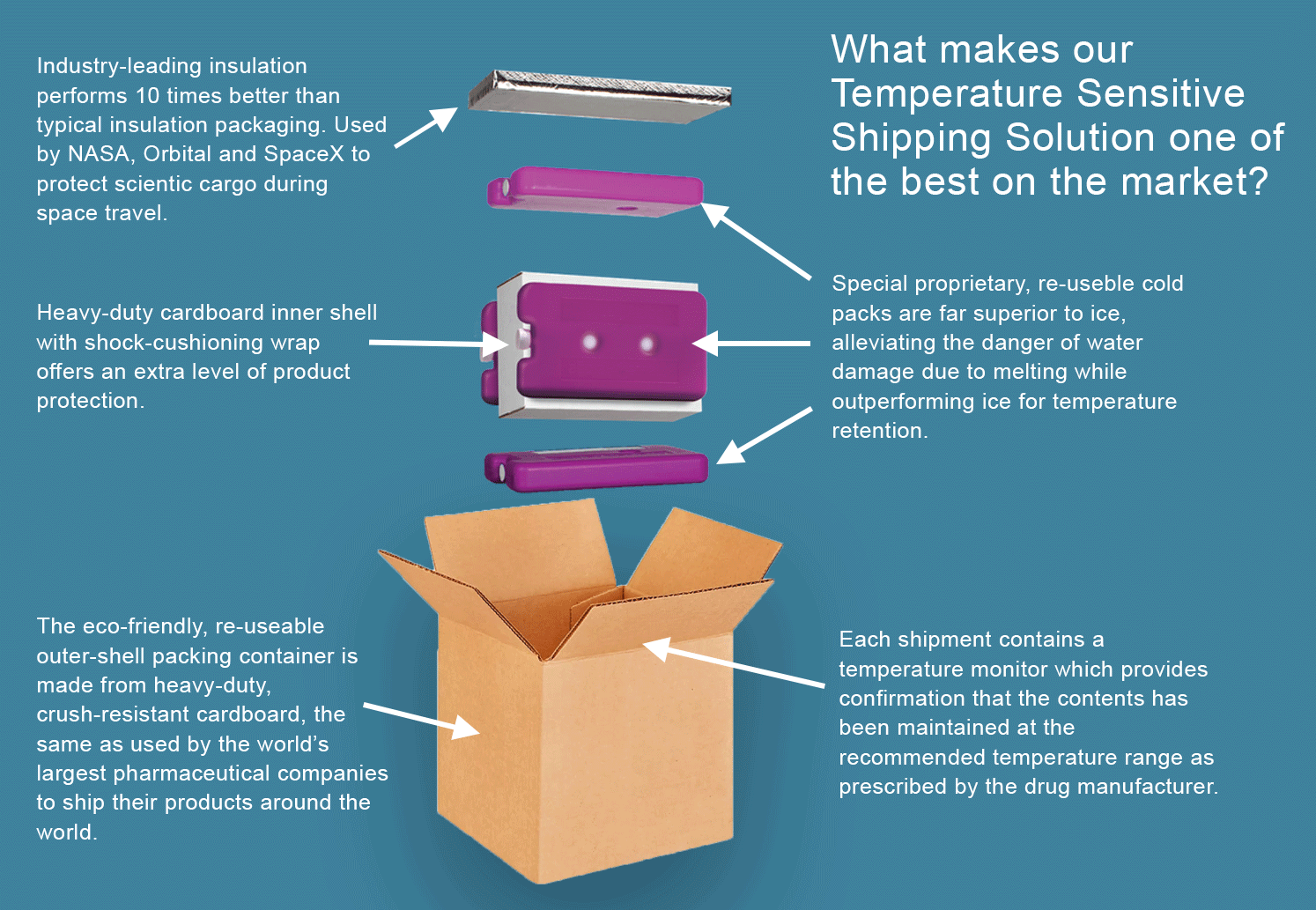 Our extensive line of temperature-controlled products offers patients relief from:
Crohn's Disease
Colitis
Psoriasis
Arthritis
Multiple Sclerosis
Diabetes
...and more
Below are just a few of the medications that will be available in the coming weeks at up to 50% off American retail prices. New products will continue to be added in the future. If your drug does not appear in our catalog, contact us and we will do our very best to source it.
Ozempic
Trulicity
Stelara
Copaxone
Enbrel
Humira
Cosentyx
Various insulin formulations including Humalog
Our Temperature-Controlled Shipping Service will be launching in the coming weeks and we are accepting free, no obligation pre-registration effective immediately. Get access to early notifications and updates, promotions, and secure immediate savings once the service officially launches. Please register today by completing the sign-up form.